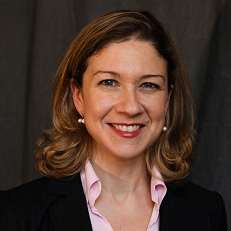 Partner
212.228.7727 ext. 1222
ATuminaro@grmny.com
Amelia Tuminaro represents public and private sector unions in all aspects of labor and employment law including state and federal court litigation, administrative proceedings before the National Labor Relations Board and the New York State Public Employment Relations Board, arbitration hearings, bargaining negotiations, organizing campaigns, legislative bill drafting, and appearances as amicus curiae. She also represents union clients in duty of fair representation cases and discrimination cases, and regularly advises union clients on a variety of matters.
In addition to her union work, Ms. Tuminaro represents individual employees in employment matters including wage and hour litigation, employment discrimination, civil rights cases, and severance agreements. Ms. Tuminaro has been with the firm since 2008.
Prior to joining the firm, she worked as Associate Counsel in the Legal Department of CSEA, Local 1000, AFSCME, AFL-CIO, where she represented CSEA and its members throughout New York State in labor and employment law. Prior to her time at CSEA, she was an associate at Vladeck, Waldman, Elias & Engelhard, PC, also practicing labor and employment law.
Ms. Tuminaro is a member of the Board of Directors of the AFL-CIO's Lawyers Coordinating Committee (LCC).  She is also a member of the Ethics Committee of the New York City Bar Association. Ms. Tuminaro has published articles on the ethical duty of technological competence, and surveillance technologies in employment, and has participated in several panel discussions on those topics. She received her law degree from Fordham University School of Law in 2003, where she was a Stein Scholar in Public Interest Law & Ethics. Prior to law school, Ms. Tuminaro worked in Mexico as a researcher for a sustainable development project benefiting indigenous communities in central Mexico. Ms. Tuminaro received her undergraduate degree, with honors, from the University of Michigan in 1997, where she was elected to Phi Beta Kappa.
Ms. Tuminaro is admitted in New York State, the U.S. District Court for the Southern and Eastern Districts of New York, the Second Circuit Court of Appeals, and the Supreme Court of the United States.